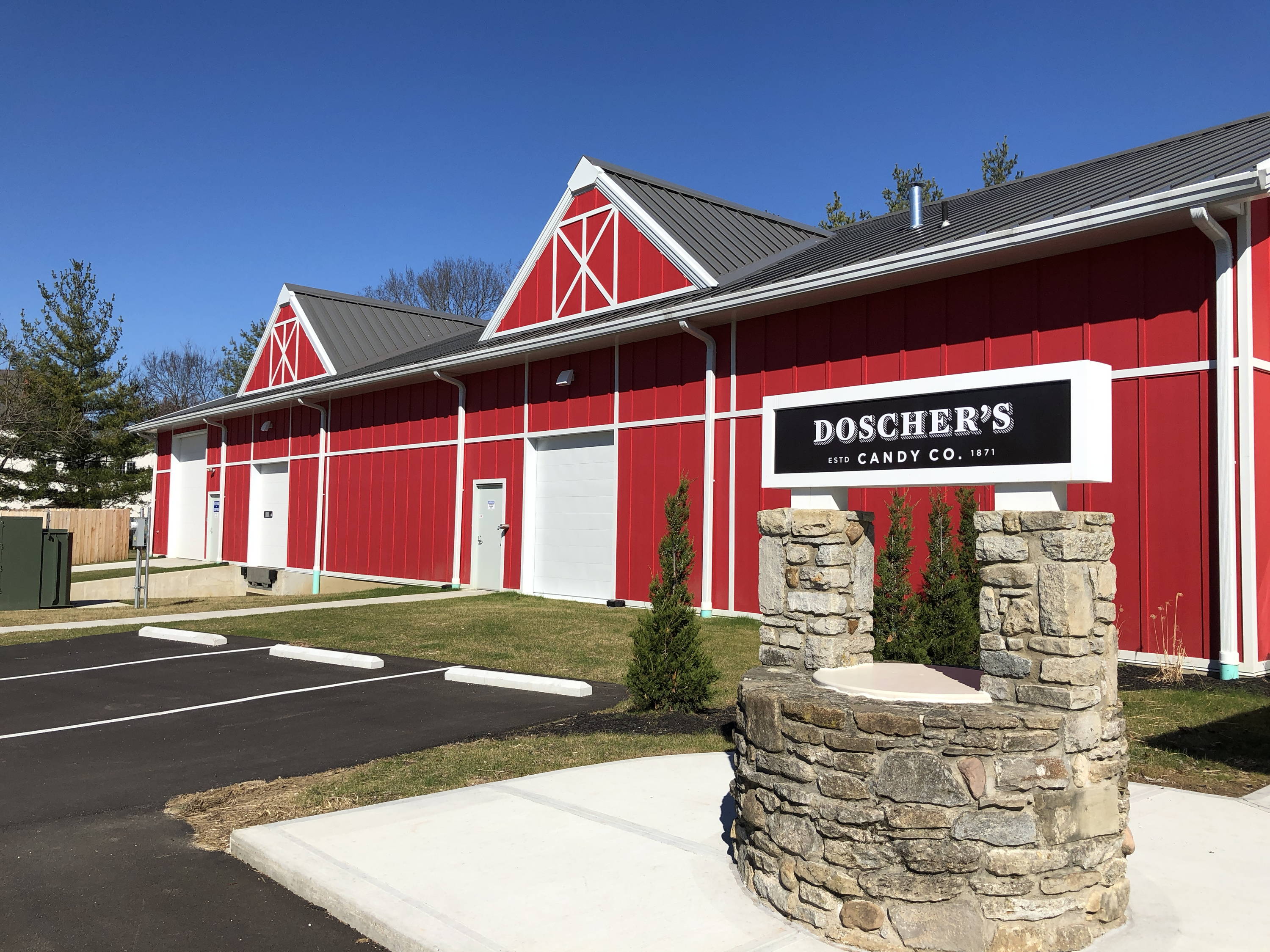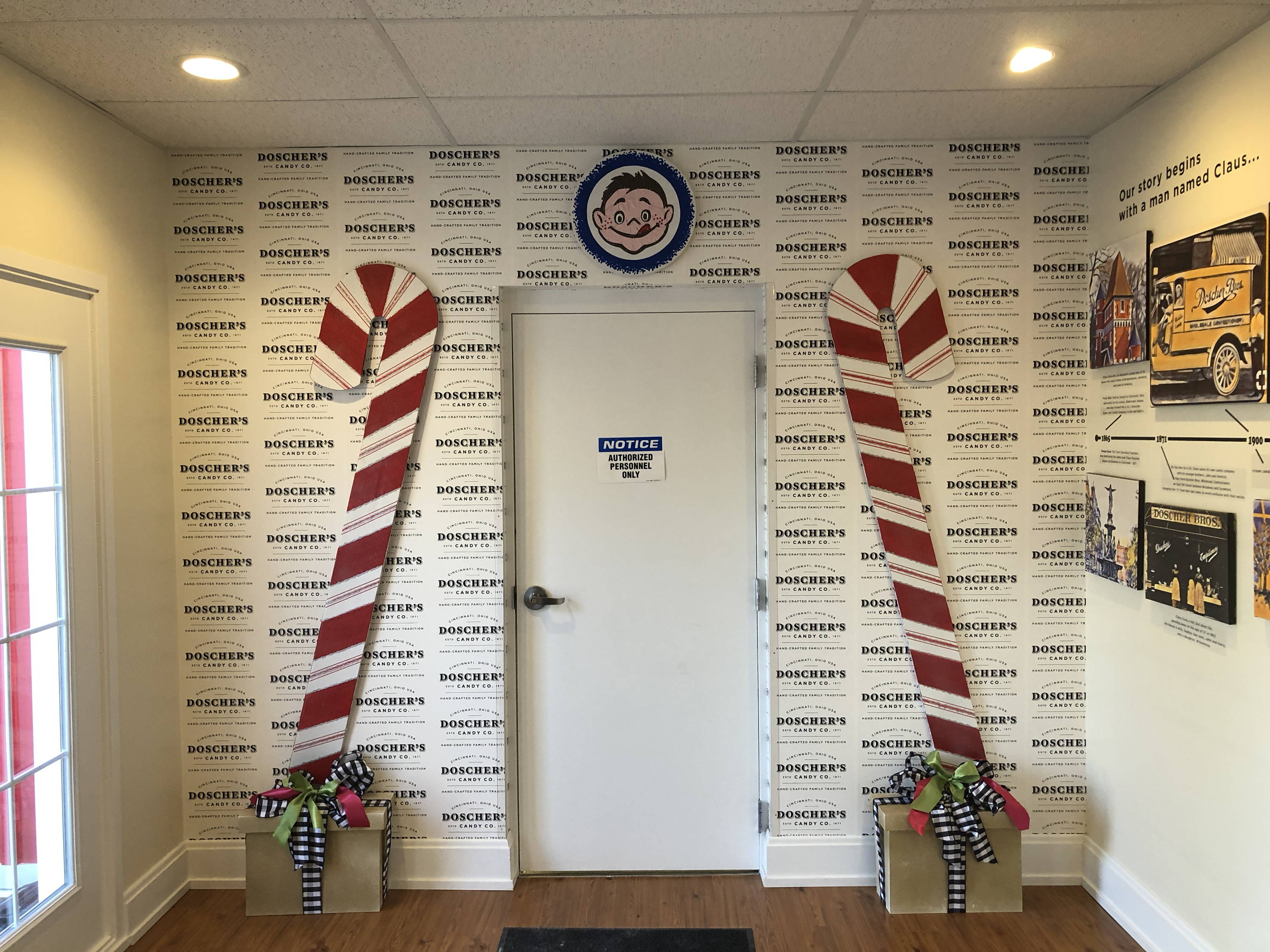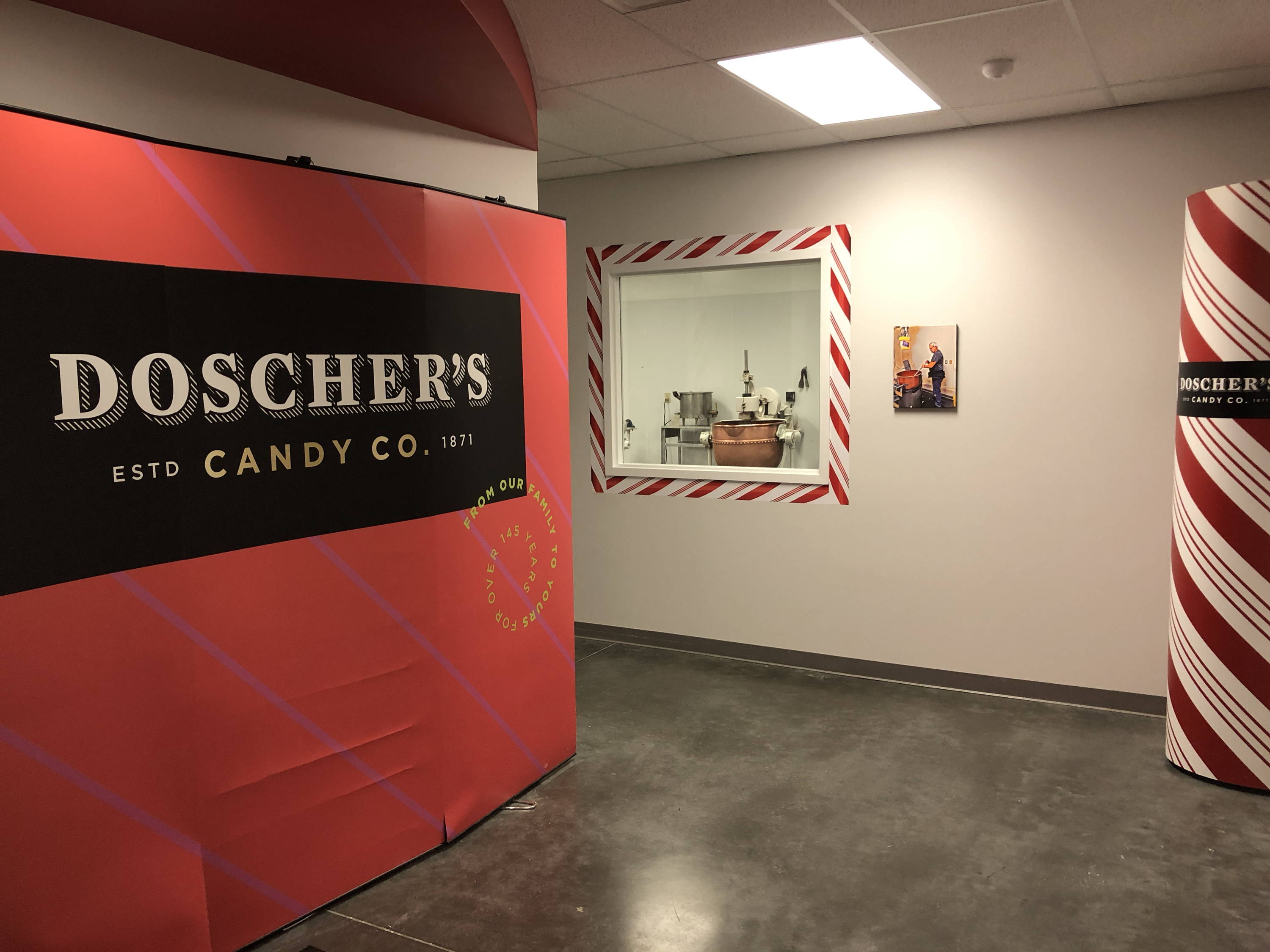 Have you ever wondered what it's like to work in a candy factory? Or how Doscher's famous handmade Candy Canes and French Chew is made?
Well, we can assure you it's mighty sweet and we invite YOU to come to our factory and check it out for yourself!
We offer tours by reservation on Tuesdays and Thursdays every hour on the hour from 10AM-1PM. The cost is $2/person with children age 5 and under FREE.
Tours last approximately 35-40 minutes and end with FREE samples to take home. After the tour you will be able to shop around in our beautiful Retail Shop and find wonderful souvenirs to commemorate your day at the Doscher's Candy Factory!
BOOK YOUR TOUR TODAY BY CLICKING ON A DATE AND TIME BELOW